At George J Keller & Sons we've been blogging for a long time – not the 40 years we've been in business (no websites back then!) but since 2013 which is a really long time on the internet. Over that time we've talked and written a lot about roofs and roof-related topics including what to look for in a roofing contractor and explaining roofing terms for beginners.
Here are our top 5 most popular blog posts and the number of times they've been viewed in the past month:
#5 – 39 views
A Beginner's Guide to Understanding Roofing Terms (https://gjkeller.com/a-beginners-guide-to-understanding-roofing-terms/)
"If you're in the market for a new roof, you might be overwhelmed by all the unfamiliar roofing terms that are thrown about as you shop around for roofing quotes. Understanding roofing terminology isn't easy if you don't work in the business, so we've created this handy guide, in which we define the most common roofing terms you'll come across."
#4 – 54 views
Roofer vs. Roofing Contractor vs. General Contractor (https://gjkeller.com/roofer-vs-roofing-contractor-vs-general-contractor/)
"So, it's time to get a new roof, and you're not sure where to begin, or even who to call. It's a common challenge homeowners face, especially for new homeowners or those who have never had work done on their homes before. Should you contact a roofer, a general contractor, or a roofing contractor? They all sound like they could get the job done, but, in reality, only one is ideally suited to the task. With this in mind, who is the most appropriate person/company to call and why?"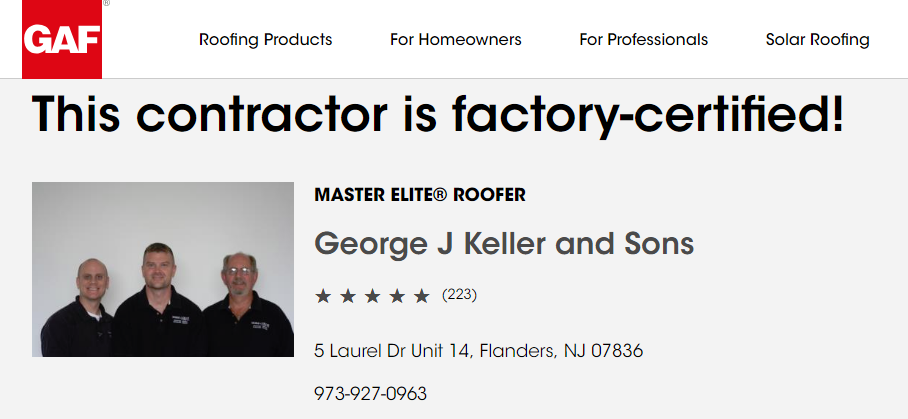 #3 – 96 views
Inspecting your roof – what to look for. (https://gjkeller.com/inspecting-your-roof-what-to-look-for/)
"So 'they' say you should inspect your roof but 'they' don't say what you should be looking for and how to go about finding it."
#2 – 451 views
Should I See Daylight in My Attic? (https://gjkeller.com/should-i-see-daylight-in-my-attic/)
"The question "Should I see daylight in my attic?" is one NJ roofing contractors hear often, and because the answer is not a simply "yes" or "no," we'd like to provide you with a primer that helps you better understand what to look for, why you might see patches of light, whether they're normal, when to be concerned, and whether roof replacement is necessary."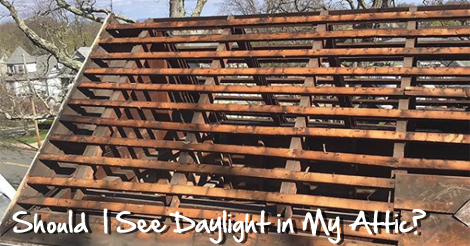 #1 – 1467 views
Dos and Don'ts: The Best and Worst ways to Clean a Roof (https://gjkeller.com/dos-and-donts-the-best-and-worst-ways-to-clean-a-roof/)
"If you're reading this, chances are you're looking for roof-cleaning tips because your shingles are no longer looking new and attractive. If your roof appears dark and discolored in some areas, you may think that mold has developed on the surfaces of the shingles. However, the black streaks you're seeing are really colonies of blue-green algae."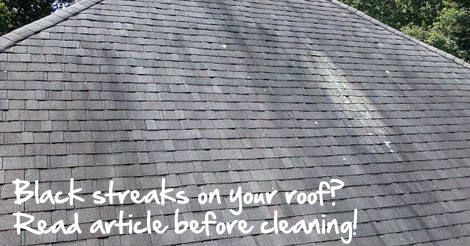 We plan to continue writing blog posts into the future and hope that they'll be regarded as interesting and educational as the ones that are popular today. 
As always the staff of George J Keller & Sons are ready to answer any of your roofing and roofing contractor related questions. Call us today at 973-927-0963!