We inspect hundreds of roofs every year. Sometimes the homeowner has a specific area of concern which might be addressed with a small repair. Sometimes the homeowner just wants to be reassured that their roof is OK – because typically we can't see the roof, so who really knows?
That was the case with Jeff K. and his house in Parsippany-Troy Hills, NJ. Our roof inspection found a number of issues that needed our attention:
Unfortunately a "small repair" wasn't going to help here.
George J Keller & Sons were hired to replace the roof and after removing the old materials the areas around the skylight and along the gutter edge of the roof were replaced. (The damage around the existing skylights required their replacement too). Next a new Ice & Water shield was installed followed by Feltbuster underlayment on all exposed wood surfaces.
GAF Lifetime "Timberline HD" algae resistant shingles were the final touch – the color selected was "Shakewood", it blended perfectly with the existing structure.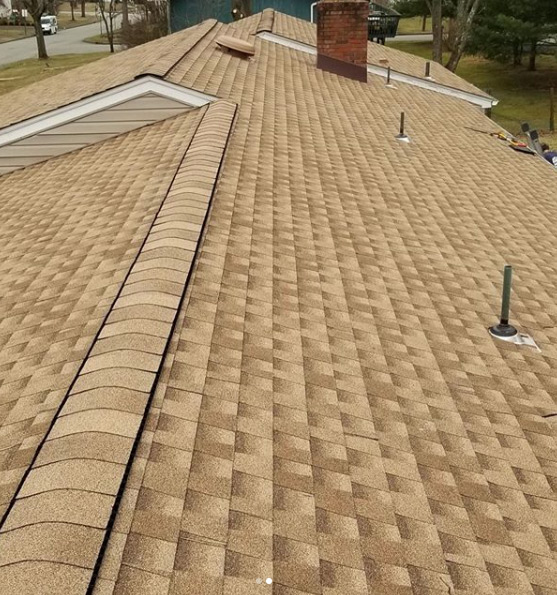 When you have concerns about your roof we hope you'l remember your local experts at George J Keller & Sons. If you're interested in getting a no-obligation quote to transform your house please give us a call today at 973-927-0963 or use our online booking application. We look forward to working with you!