Anthony F. owns a lovely family house in Roxbury Township, NJ. Lovely in every respect other than the roof and siding which were starting to show their age. This really brought down the curb appeal of the house.
Anthony contacted George J Keller & Sons and following an initial consultation with one of our experienced, factory-trained sales professionals we went to work!
First we took some photos of the property.
Where direct line-of-sight wasn't available we relied on data gleamed from overhead photos. From these photos we were able to construct a super-precise 3D model of the house.
This modeling allowed us to quickly and accurately determine how much material would be required to re-roof and re-side the property.
From a wide range of available materials and color schemes Anthony ultimately selected Charcoal GAF Timberline HD roofing shingles and Midnight Blue CertainTeed Monogram Vinyl siding for the house. These are two premium material choices from two of the most trusted names in the home improvement world.
The results are nothing short of stunning – the colors work fantastically well together and the resulting finish makes the house look 20 years younger!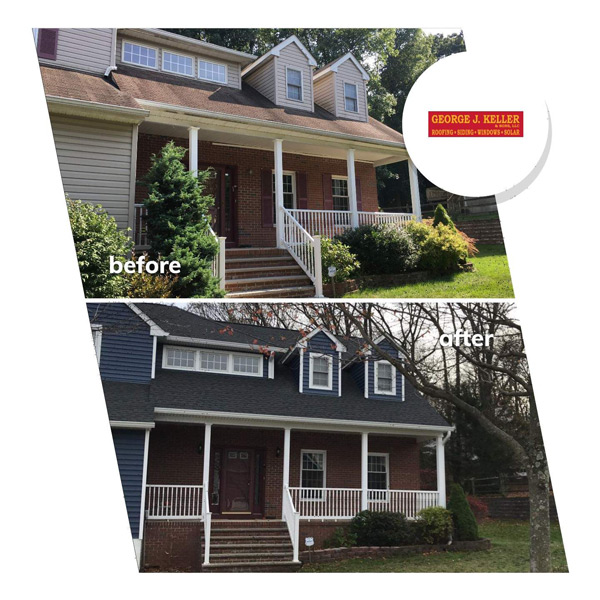 If you're interested in getting a no-obligation quote to transform your house please give us a call today at 973-927-0963 or use our online booking application. We look forward to working with you!